✔️Electrician London 24 hours
TOMAS D ANSWER ON GOOGLE ⭐️⭐️⭐️⭐️⭐️ Very professional and high quality service from Andrei and his team.Andrei and his team recently completed a large amount of electrical work at our new property (correcting the poor existing electrics that were causing our power to cut).We were charged as quoted, with the team working ex ok tra hours (on a Friday night) to ensure the job was completed on time. I have to commend the quality of the work completed, something Andrei clearly takes great pride in.I would use again and recommend to others.Thanks!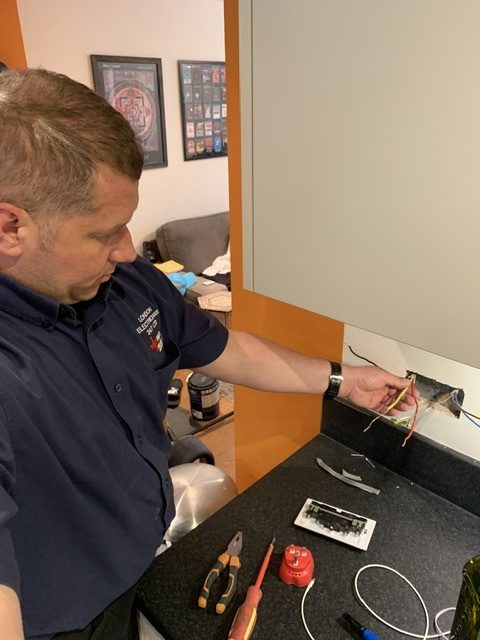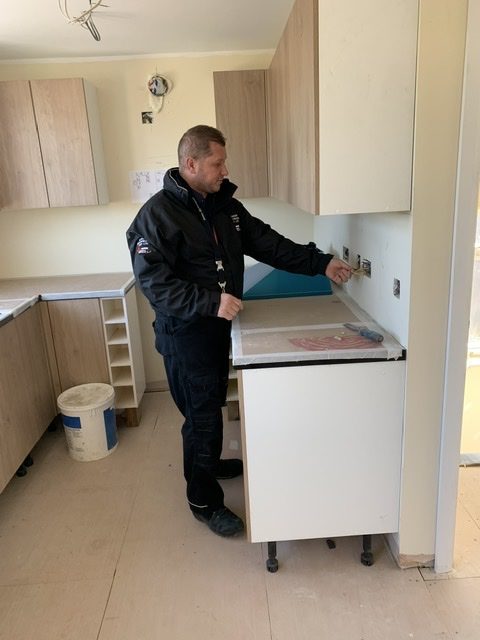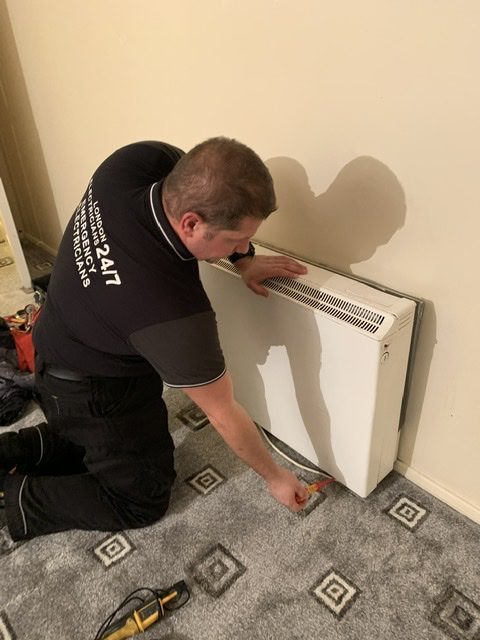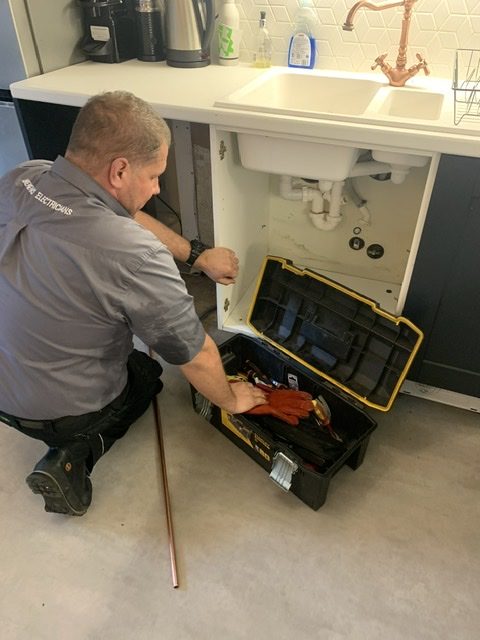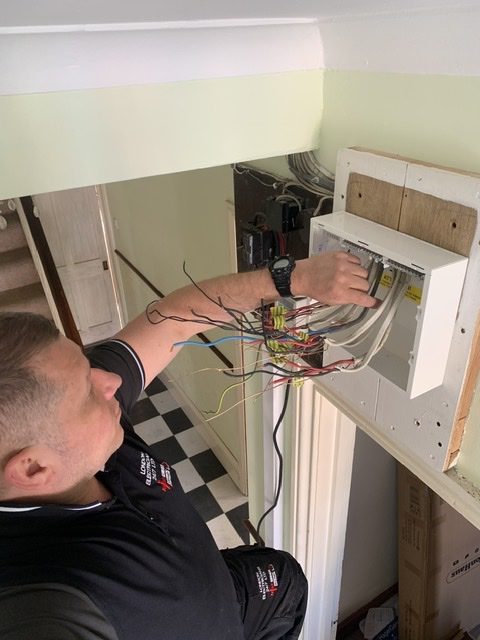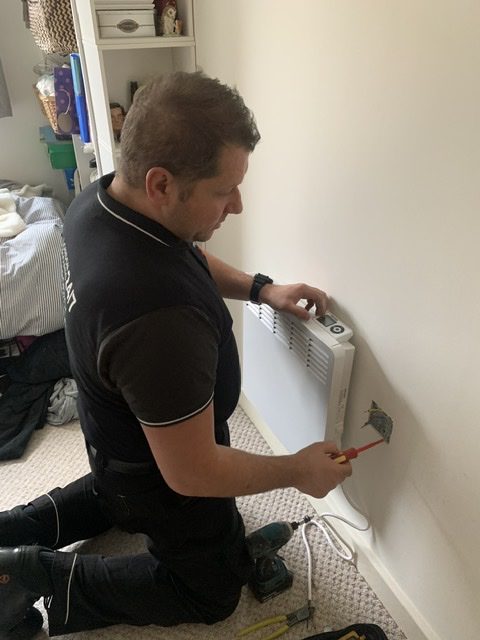 ✅London electricians 24/7 ,Let us help you today , Domestic Services We Offer in London and competitive Price £75 p/h
Maintenance and Upgrades to Electrical Consumer unit
Garden lights switches maintenance and electrical wiring repair after bad weather
Damage garden wiring we fix for tenants and landlords ,garden post waterproof post lights installation
Install new Lights and Lights Switches and electrical led dimmer
Install and Replace Bathroom Fan
Installing large living room Chandalier, we experts on Chandalier installations
Installing or Repairing Bathroom led strip lights and downloading led
Install Whole-House new wiring
Outlet Installation for domestic flats
Home Rewiring or partial Wiring
Kitchen appliances installations or adding separate switches for appliances

Small business and great

👍

price call now 020 3651 9615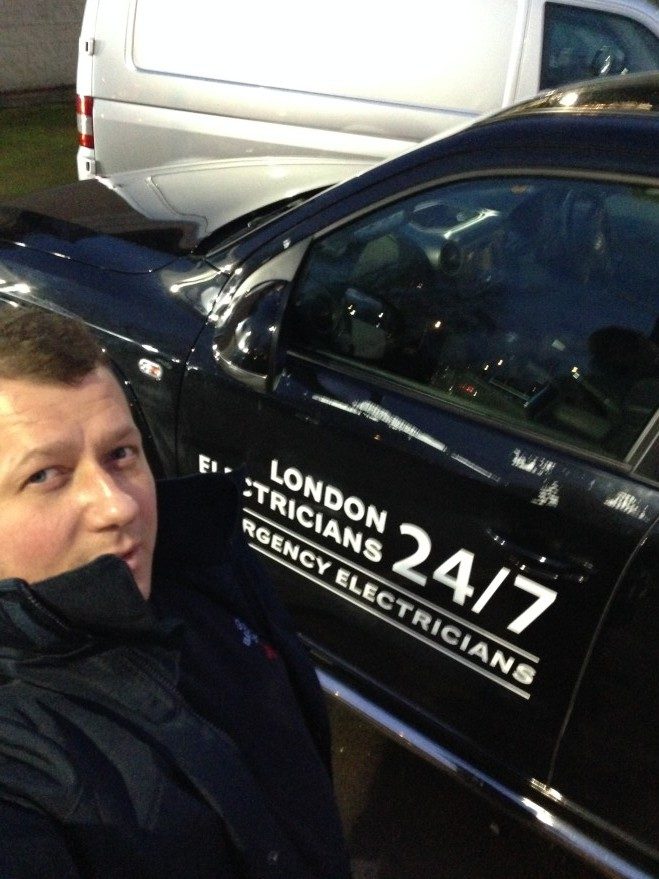 Electricians South North West East London Central London
✅24 Hour Emergency Electrician London
✅Electrical emergency ?
✅Need 24 hour electrical repairs in London?
✅Prices start from £75 per hour
✅Over 15 years experience in London
✅TRANSPARENT AND CLEAR PRICE 
✅Over 675 Google 5 star reviews
✅On-call 24 hours  NICEIC REGISTERED
✅We are local electricians on call

WHY CHOOSE LONDON ELECTRICIAN 24/7 LTD  
👍We are top-rated emergency electricians
👍We are local to your house or flat
👍Professional, polite and neatly presented electricians
👍Zero alcohol policy at work for your peace of mind
👍Local electricians in London with 15 years of experience
👍A company with a solid reputation in the industry
👍Over 675 Google reviews with 5 ⭐️⭐️⭐️⭐️⭐️  stars
👍We are local electricians, close to your home.
👍Your satisfaction is our top priority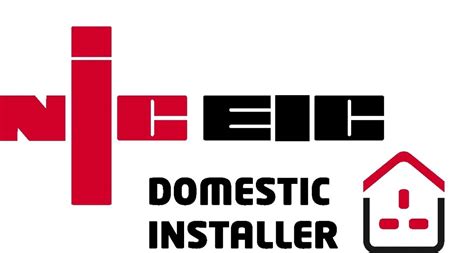 ✔️DOMESTIC    EXPERT    ELECTRICIAN  

✅LOWEST PRICE FOR ELECTRICAL REPAIRS 
✅REPAIRS IN LONDON START FROM £75 PER HOUR
✅PROVIDING OUTSTANDING ELECTRICAL WORK ON CALL OUT
✅CALL NOW FOR THE BEST TECHNICIAN  02036519615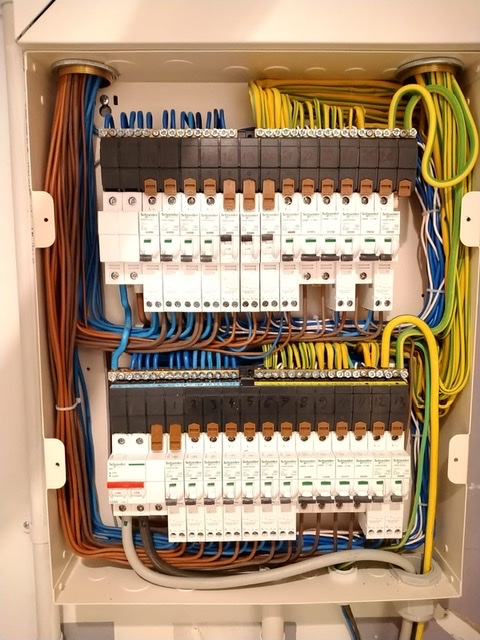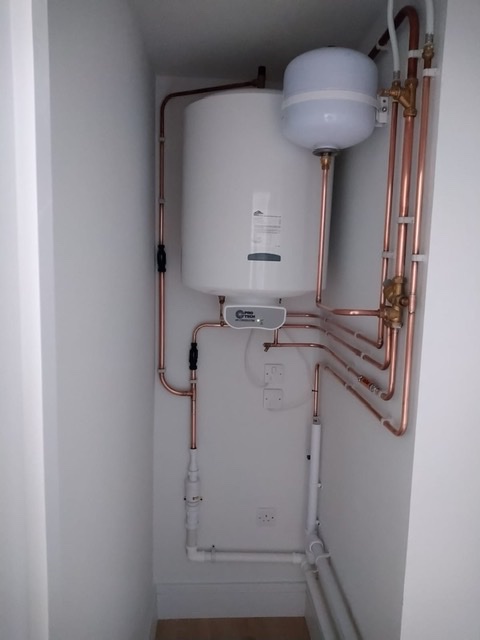 ✅24 Hour Emergency Electricians London
– We have been operating for over 15 years here at London Electricians 24/7 and we are here day and night to provide you with an emergency electrician service. When you are faced with an electrical emergency, we know how vital it is for you to have a team you can rely on to attend to your problem as quickly as possible, carrying out electrical repairs in the shortest possible time.
   Electrician London Open 24 hours  
💯 24 Hour Emergency 7 days a week

💯 Electrical Services You can TRUST

💯 No Call Out Fees no call out travel

💯 Very Competitive Prices FROM £75 P/H

💯 Guaranteed Same Day Repair & Response
💯 Your local trusted electrician serving London for 15 years
💯 London based electrical engineer

💯Highly recommended on google
💯 Exceptional call out we offer for domestic houses or flats

💯 Supporting & Serving landlord's and tenants

💯We provide rapid response to emergency electrical and fire system incidents

💯 675 + ratings & reviews 5⭐️⭐️⭐️⭐️⭐️

💯We are able to respond immediately to a variety of emergency situations

✔️New separate and partial wiring electrical installations for kitchen appliances ,example appliances kitchen Extractor hood , kitchen fridge, kitchen washing machine, kitchen gas boiler, kitchen dishwasher, kitchen electrical oven .Low price for 10 years warranty.
– Here to attend to any type of electric issue you might be experiencing from tripped circuits to storage heater faults, we can fix any fault, and leave you feeling safe and satisfied with the level of work afterwards. Let us attend to your home or business and we'll soon find the cause of the problem and provide you with a quick and cost-effective fix, that's fully guaranteed.
✅NICEIC Qualified, 24 hours Emergency Electrician London
– You can have faith in the quality of our services here at London Electricians 24/7 and can rely on us to provide emergency services in your hour of need. We only employ skilled NICEIC registered electricians who are vastly experienced and familiar with all types of electrical systems. They are fully qualified, hold some certificates, and we are proud to have some accreditations, which places us in a strong position as one of London's leading electrician services.
– Our highly skilled electricians are competent, reliable and work with the greatest efficiency and competency at all times. Should you require an emergency electrician in Islington, Kensington, Camden or Hackney we are sure to have the ideal tradesmen and offer a critical service at the best possible price.
✅
Electrician London 24/7

   
✔️Electrical wiring emergency ?
Power cut off inside kitchen ?

No electricity at the appliances ?

   

Faulty electrical installations ?

Burning smell from consumer unit ?

Electric Shock from appliances ?

Tripping (rcd) ,Tripping (rcbo) ?

On fire consumer unit ,overloaded?

Water damage from your next door ?

Faulty Sokets or switch's ?

No internal bonding for water & gas ?

Missing rcd or Earting cables ?

Missing the main Swich for c/u service?

Lose connection inside consumer unit?

Flicaring lights or damage switches ?

Electrical cables close to water mains ?

   

                 

WAT TO DO

 

?

   
   

–

 

At London electricians 24/7 we are NICEIC registered ready to solve all types of electrical work , and restore your properties (house & flats ) .
Call now London electricians 24/7 on 020 3651 9615

   

Ready to help .

✔️FULL HOUSE WIRING , NEW DOMESTIC ELECTRICAL INSTALLATIONS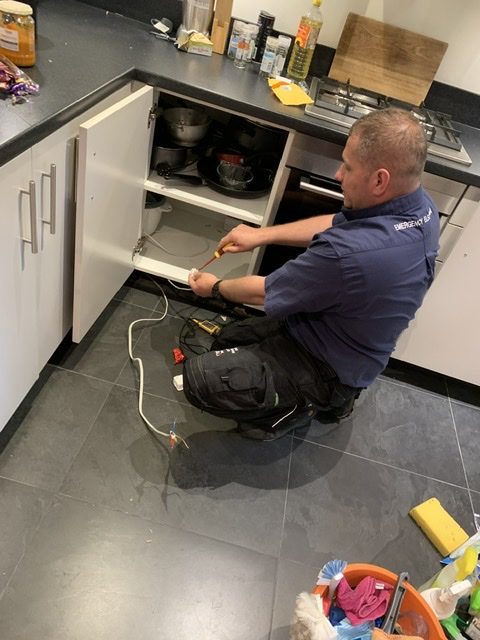 ✅10 COMMUNE REASONS FOR RCD TO TRIP & The Reasons Why Your RCD May Tripping

   

-Faulty rcd ( to sensitive)  
-Faulty fridges
-Faulty electrical wiring
-Old wiring , and overloaded  
-Faulty wasing machine
-Faulty dishwashing machine  
-Faulty kettles
-Drilling through a cables in the wall
-Install wrongly pendant lights
-Extension cables left outside the house 
✅ Areas We Operate in London – Emergency Electricians 24 Hours Days And Nights 
– Covering North, South, East and West London, and
completing work in the city centre and
around the whole
of the M25, we offer an all-encompassing solution for the convenience of our customers. When you hire us for any type of electrical work we deliver the same high level of standards of workmanship for every project, whether this is for general electric quotes or emergency electrician services.
– Whatever the emergency, we've got you covered, and provide a friendly and efficient service at a very reasonable price. Simply call us today and leave everything in the very capable hands of our emergency electricians, we'll soon have your electrics back on track!
– Need an emergency electrician in North, Central, West, South or East London? We operate throughout all of the following London areas and you can contact us for the best price for any type of electrical work by calling us today on 020 3651 9615.
✅10 commune electrical problems around domestic homes
✅Missing blanks from consumer unit ✅Missing labels 🏷 from consumer unit ✅Wrong labels 🏷to consumer unit example lights indicate Sockets
✅Bad wiring on the mains  inside c/u  ✅Switch's or double Sockets to close to Hob  kitchen
✅Lose connection between Owen and kitchen furniture  missing screws
✅Missing waterproof lights inside bathroom
✅Missing heat detector and smoke alarm inside tenants houses & flats
✅Missing phone 📞 numbers from electricians
✅Electrical shocks from Kitcen sink 
✅Keep our phone number  safe  020 3651 9615 
✅How Do You Solve These Common Electrical Problems?

✅For more information do not hesitate to call London electricians 24/7 open as usual 24 hours